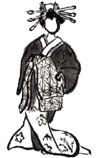 Welcome to Mr. Yasumi Miyazawa's web site!

Yasumi Miyazawa plays Shamisen,that is a Japanese musical instrument like a guitar.


"KO-UTA" -Smooth lounge music in EDO-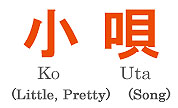 There are several kinds of Japanese music. Mr. Yasumi's speciality is Kouta style.
"KOUTA"(Ko-Uta) is the simplest Japanese traditional music that extracts Kabuki story and represent the atmosphere of Geisha. "Kouta" is played in duo, trio, or even solo. One vocal and one or two Shamisen(s).
Yasumi sings Kouta and plays Shamisen not only on stages but also in a cafe, lounge and some casual scene for young people.



LIVE PERFORMANCE
KOUTA is like a jazz performance in a night club. Cool songs that represents sake and love affair. It is suited for adult night scene.
Enjoy the simple and cool sound of Japanese lounge music.

Live at a cafe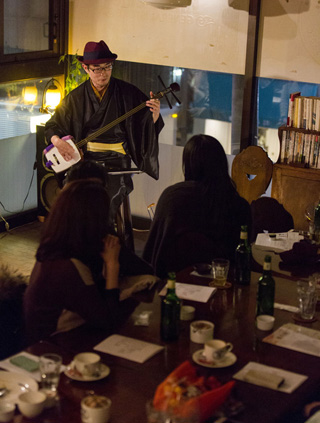 Live at a tea-ceremony house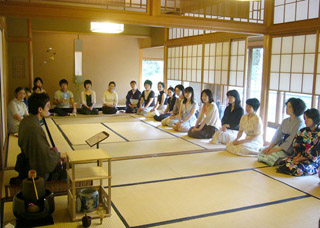 Live stage "KO-UTA in Kagurazaka"
Perfomance with odori(dance)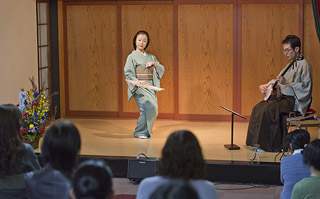 ANOTHER PERFORMANCE
1.Collaboration with various artists
Sample demo: Collaboration with Opera (1:35):


2.The Film Quartet
This is a silent film performance with three musicians, including Mr. Yasumi and Benshi narrator. They have played not only in Japan, but also in Germany, Netherland, and Italy.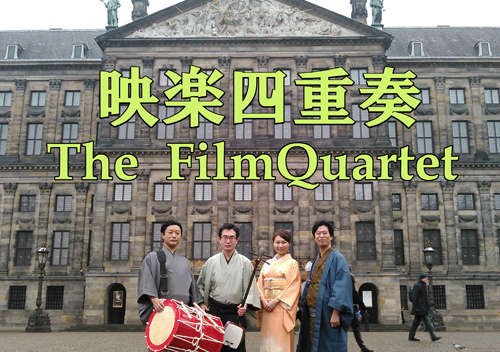 Profile:
Yasumi MIYAZAWA:
Ko-Uta player, artist, writer. Born in 1969 in Japan. Yasumi is in activity on the media, publishing, broadcasting, and live stage, to rediscover a value of the Japanese culture.
| | |
| --- | --- |
| 1982-1998 | Play trombone in a jazz orchestra. Play guitar and bass in a rock band. |
| 1999 | Start playing shamisen |
| 2002 | Japan art alliance in NY (NewYork, US) |
| 2004 | Kouta debut stage (Tokyo) |
| 2006 | Art exhibition "Calligrafia" (Ascona, SWITZERLAND) |
| 2008 | Got a license of master of Kouta. |
| 2008 | One-man Exhibition and Live "Japanese sweets and arts" (Tokyo, JAPAN) |
| 2008 | Solo Kouta Live performance "Sakura" (Tokyo, JAPAN) |
| 2010 | Formed a band "OTOWAZA" (Tokyo, JAPAN) |
| 2011 | Formed a rock unit "ISHIBUTAI" (Tokyo, JAPAN) |
| 2012 | OTOWAZA Germany tour (Frankfurt & Bonn, GERMANY) |
| 2012-now | Solo Kouta Live performance "Kouta cafe" (Tokyo, JAPAN) |
| 2014 | Formed a rock band "The Buttz" with his electric-shamisen. |
| 2015 | The Film Quartet EU tour (Dusseldorf, GERMANY and Pordenone in ITALY) |
| 2017 | The Film Quartet EU tour (Bonn,Dusseldorf,Frankfurt in GERMANY and Amsterdam in NETHERLAND) |